Applying president Ho Chi Minh's working style in building female leaders at all levels and sectors in the current situation
How to Cite
Nguyen, A. T. Q., & Dinh, H. N. (2019). Applying president Ho Chi Minh's working style in building female leaders at all levels and sectors in the current situation. Vietnam Journal of Education, 3(2), 1–10. https://doi.org/10.52296/vje.2019.35
Abstract
This article generalizes female leaders at all levels and sectors in Vietnam nowadays learning creatively Ho Chi Minh's working style, as well as practising and establishing working style and leadership which are democratic, scientific, suitable for public and taking the role model. They have a democratic, decisive, close leadership; know how to encourage talents; have scientific, revolutionary, active, creative style in line with 10 leadership principles in the modern society. They have ethics, talent, full competencies to meet all requirements of reform, global integration for the sustainable development of the nation.
Downloads
Download data is not yet available.
References
Central Committee of the Communist Party of Vietnam (2011). Ho Chi Minh: A Biography (3rd edition). CD-ROM.
Diep, D. X. (2012). Women's role in provincial agencies in Ca Mau province. Project empowerment of women in the public sector in the context of international economic integration (EOWP). Ministry of Foreign Affairs of Vietnam and UNDP.
Government (2009). Government's Action Plan to 2020 implementing Resolution No. 11-NQ/TW dated April 27, 2007 by the Politburo on women's works in increasing industrialization and modernization of the country. Retrieved from http://www.chinhphu.vn/portal/page/portal/chinhphu/hethongvanban?class_id=509&mode=detail&document_id=91916
Gwen K. Young (2016). Why we need more women leaders. Retrieved from https://edition.cnn.com/2016/07/29/opinions/women-rising-benefits-society-young/index.html
Hanh, C. T. (2012). Current situation and some solutions enhancing women's involvement in leadership and making decision at all levels in Nam Dinh province. Project Empowerment Of Women In The Public Sector In The Context Of International Economic Integration (EOWP). Ministry of Foreign Affairs of Vietnam and UNDP.
Hien, L. T. (2018). The importance of female leader from the perspective of modern theories. Center for Gender and Female Leader Research, Ho Chi Minh National Academy of Politics.
Muro, Jean (2012). Women's Participation in Leadership and Management in Vietnam. Report.
Nana Kalandadze (2015). Women in politics - achieving key milestones. Retrieved from https://www.idea.int/news-media/news/women-politics-%E2%80%93-achieving-key-milestones%C2%A0
Pilar Tello Rozas (2017). Has progress been made in the promotion of women's political participation in Peru?. Retrieved from https://www.idea.int/news-media/news/has-progress-been-made-promotion-women%E2%80%99s-political-participation-peru
The Prime Minister (2010). Decision No. 2351/QD-TTg dated December 24, 2010 Approving the 2011-2020 national strategy for gender equality. Retrieved from https://thuvienphapluat.vn/van-ban/Van-hoa-Xa-hoi/Quyet-dinh-2351-QD-TTg-phe-duyet-Chien-luoc-quoc-gia-binh-dang-gioi-116501.aspx
Thi, T. T. M. (2016). Institutional and cultural barriers for women's involvement in politics in Vietnam. Journal on Family and Gender, 3, 46-59.
William Sjöstedt (2018). Gender-targeted public funding to support women in politics: the Albanian case. Retrieved from https://www.idea.int/news-media/news/gender-targeted-public-funding-support-women-politics-albanian-case.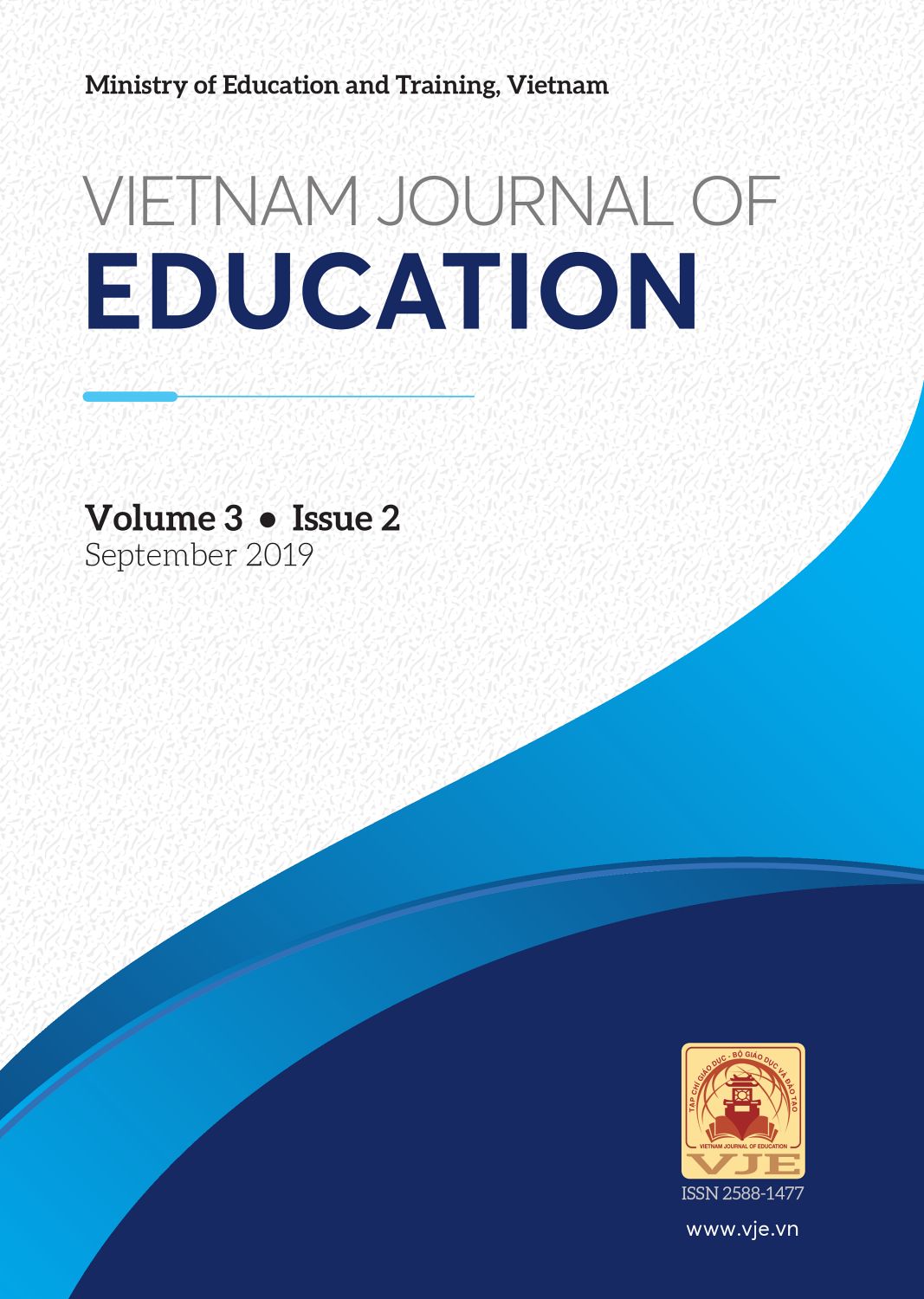 Downloads
How to Cite
Nguyen, A. T. Q., & Dinh, H. N. (2019). Applying president Ho Chi Minh's working style in building female leaders at all levels and sectors in the current situation. Vietnam Journal of Education, 3(2), 1–10. https://doi.org/10.52296/vje.2019.35
License
This work is licensed under a Creative Commons Attribution 4.0 International License.