Utilizing summative test for improving the quality of teaching and learning - a direction of applying formative assessment in high school
How to Cite
Phan, D. D., & Nguyen, Y. T. H. (2019). Utilizing summative test for improving the quality of teaching and learning - a direction of applying formative assessment in high school. Vietnam Journal of Education, 3(2), 52–56. https://doi.org/10.52296/vje.2019.43
Abstract
Formative assessment plays a crucial role in improving the quality of teaching and learning process. However, this activity has superficially concerned in Vietnam whilst summative assessment (specifically the summative tests) has experienced a long dominant period for assessing student's academic achievement. This paper highlights the outstanding issues of formative assessment practice in real context teaching. In addition, we present some implementation measures to use summative tests for improving teaching and learning quality in high school. Proposed examples in this article are illustrated in Biology teaching.
Downloads
Download data is not yet available.
References
Baartman, L. K. et al. (2006). The wheel of competency assessment: Presenting quality criteria for competency assessment programs. Studies in Educational Evaluation, 32(2), 153-170.
Bell, B., & Cowie, B. (2001). The characteristics of formative assessment in science education. Science education, 85(5), 536-553.
Black, P., & Wiliam, D. (1998). Assessment and Classroom Learning. Assessment in Education: Principles, Policy & Practice, 5(1), 7-74. doi: 10.1080/0969595980050102
Dao, H. M. et al. (2013). The Study of Application of the Assessment Techniques in Classrooms for Secondary Education in Vietnam. VNU Journal of Science, Educational Research, 29(2), 10‐23.
Gioka, O. (2007). Assessment for learning in biology lessons. Journal of biological education, 41(3), 113-116.
Granbom, M. (2016). Formative Assessment and Increased Student Involvement Increase Grades in an Upper Secondary School Biology Course. Journal of biological education, 2, 185-195.
Hayden, M. & Le, T. N. L. (2013). Vietnam: the education system - a need to improve quality. In LP Symaco (ed.), Education in south-east Asia, Bloomsbury Academic, London, 260-277.
Popham, W. J. (2008). Transformative Assessment. Alexandria, Virginia USA: Association for Supervision and Curriculum Development.
Sadler, D. R. (1989). Formative assessment and the design of instructional systems. Instructional science, 18(2), 119-144.
Wiliam, D., & Black, P. (1996). Meanings and consequences: a basis for distinguishing formative and summative functions of assessment? British Educational Research Journal, 22(5), 537-548.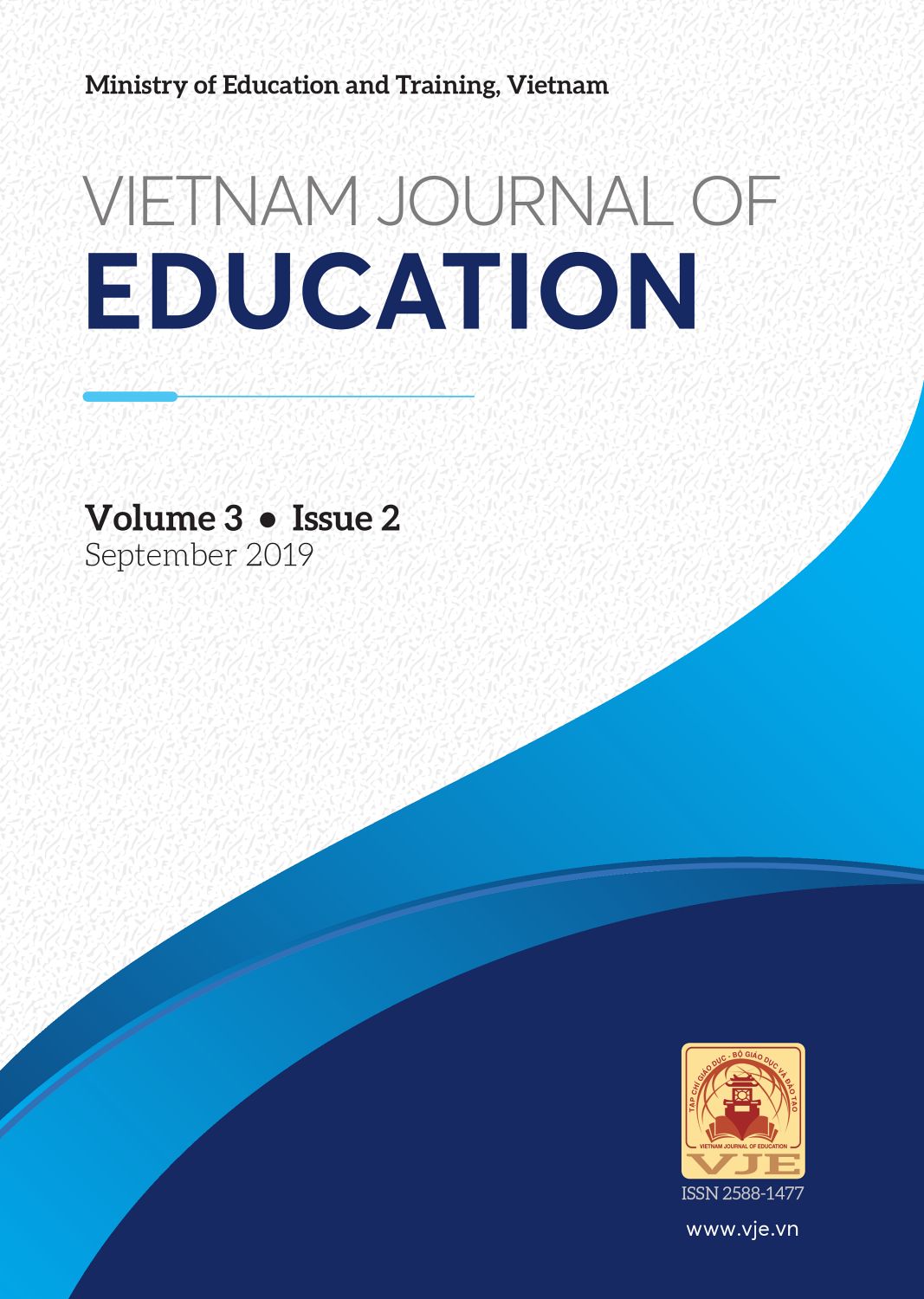 Downloads
How to Cite
Phan, D. D., & Nguyen, Y. T. H. (2019). Utilizing summative test for improving the quality of teaching and learning - a direction of applying formative assessment in high school. Vietnam Journal of Education, 3(2), 52–56. https://doi.org/10.52296/vje.2019.43
Section
Original Articles
License
This work is licensed under a Creative Commons Attribution 4.0 International License.