Revisiting Peer Classroom Observations as A Teacher Professional Development Protocol: A Critical Theoretical Review of Global Practices
How to Cite
Nguyen, Q. N. (2021). Revisiting Peer Classroom Observations as A Teacher Professional Development Protocol: A Critical Theoretical Review of Global Practices. Vietnam Journal of Education, 5(2), 10–20. https://doi.org/10.52296/vje.2021.71
Abstract
Peer observation is among the popular tools to evaluate teacher's performance in the classroom. As education evolves and becomes more eclectic, the focus of peer observation is not merely to assess teachers but also to facilitate them in pursuing their professional development. Characterized by the SALSA (Search, Appraisal, Synthesis and Analysis) framework of Grant and Booth (2009), this critical review searches, appraises, synthesizes, and analyzes the literature in contemporary models of peer observation globally, based on which the author adopts two peer-observation models left out by other researchers. The article then critically discusses the questions regarding the benefits and concerns, as well as proposes holistic solutions to enhance peer observation of teaching. Finally, the author points out the research gaps and offers further pedagogical recommendations for applying peer observation of teaching as a professional development protocol from both managerial and professional perspectives.
Downloads
Download data is not yet available.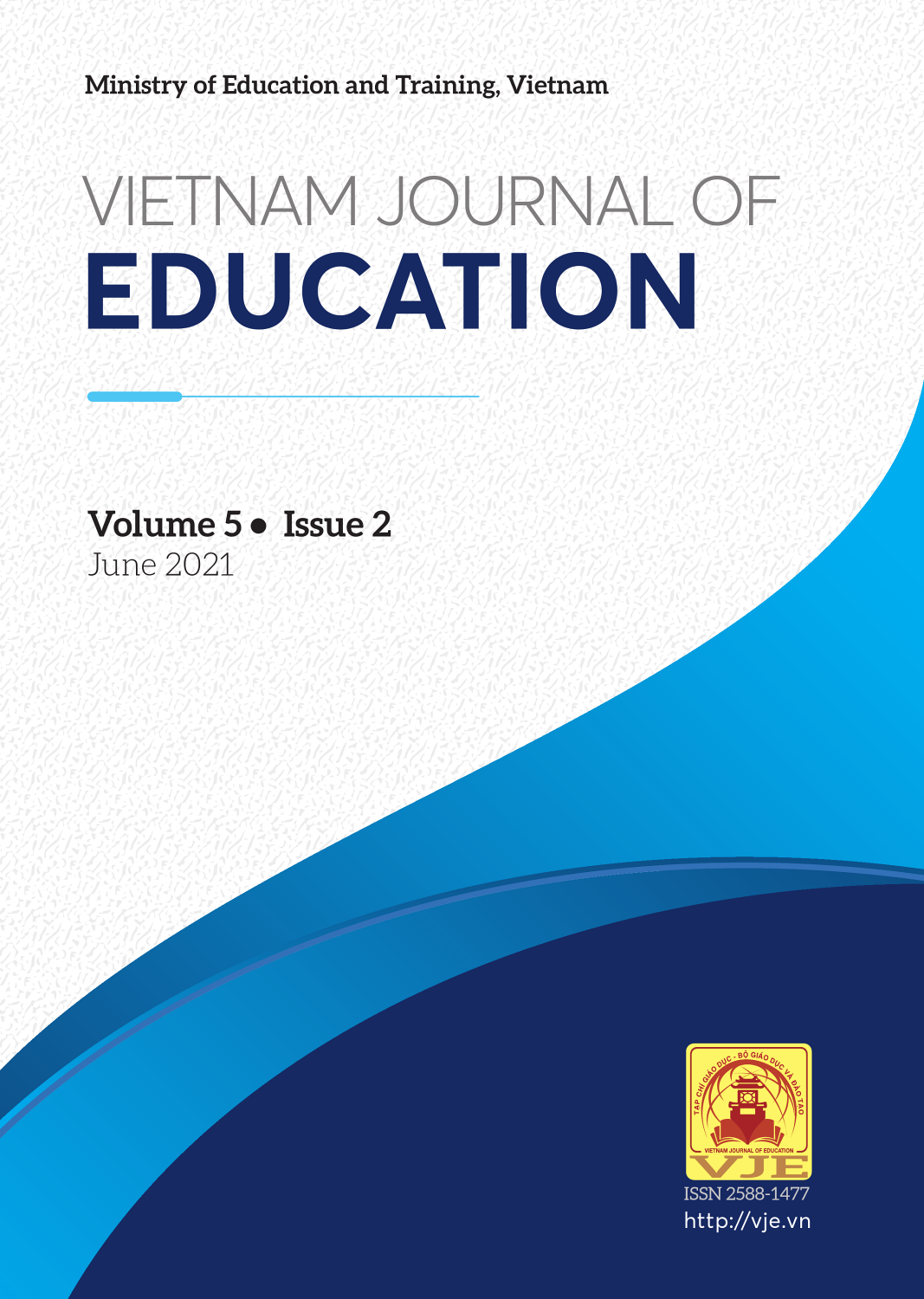 Downloads
How to Cite
Nguyen, Q. N. (2021). Revisiting Peer Classroom Observations as A Teacher Professional Development Protocol: A Critical Theoretical Review of Global Practices. Vietnam Journal of Education, 5(2), 10–20. https://doi.org/10.52296/vje.2021.71
License
Copyright (c) 2021 Vietnam Journal of Education
This work is licensed under a Creative Commons Attribution 4.0 International License.